Seagate Technologies is currently being investigated for selling hard drives that "routinely failed at exceptionally high rates," leaving consumers with broken hardware and significant loss of data. If you've purchased Seagate's Barracuda 3TB Hard Disk Drive, Backup Plus 3TB External Hard Disk Drive, or any Seagate hard drive with model number ST3000DM001, than you may entitled to reimbursement under consumer laws and the Seagate lawsuit.
These particular drives were marketed as being "innovative, fast, powerful, reliable, dependable, and having extremely low failure rates," when in reality, the failure rate of the drives was substantially higher than advertised. When Seagate promised that they would replace the failed hard drives, they sent replacement drives that were also defective and failed at extremely high rates, leaving Seagate's warranty promise unfulfilled.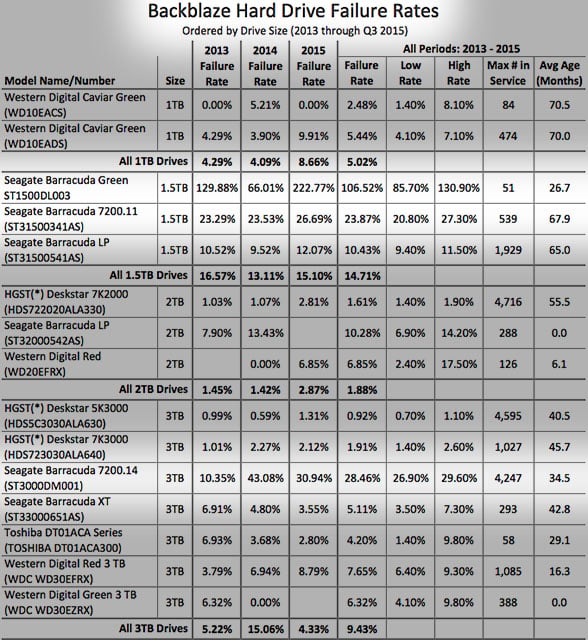 The cloud storage company Backblaze has tested thousands of drives, and their results of the faulty Seagate drives appear above, legitimizing the Seagate Lawsuit. If you believe that one of your Seagate drives has failed you, you are encouraged to contact the law firm behind the lawsuit.
[via PetaPixel]